Have you ever felt like your best
just 
wasn't good enough?
Are you tired of being frustrated and Stuck?
Somewhere along the way, you lost your true self.
Did you know…
w

omen are both busier and sicker today than ever before?
Here's the problem you face; in today's fast paced, high demand society women are afraid to be authentic!
The comparison and competition game encourages fakers.
According to the U.S. Department of Health & Human Services, "Women are more likely than men to report symptoms of stress, including headaches and upset stomach. Women are also more likely to have mental health conditions that are made worse by stress, such as depression or anxiety."
Which means you'll wind up with  a medical crisis, hitting the wall, or simply giving up if nothing changes.
If you could do it on your own, I believe you already would have. It takes more than willpower and motivation to experience root level life change.
Luckily for you, there's a simple solution. Let me introduce you to the The 8 week W.A.V.E. Maker Method, a proven process offering you the guidance and resources needed for transformation.
We start with addressing and identifying who you are and whose you are. Using the Self Assessment and Inventory Method you'll discover your true identity.
Awareness of limiting beliefs will reveal the self-sabotage that has creeped into your life. You will replace those thoughts and behaviors through the Rule Regulator Tool.
Values and priorities that have been determined by others for you will be cleared out and replaced by creating your Value Wheel.
Explore and create new methods and systems for sustained change with Trigger Recognition and Daily Maintenance Habits.
Every minute you waste struggling is time you  lose out on joy and your divine destiny.
The key to change is to find and honor your authentic self.
Here's how and why I can make you this promise…
I get it!
My name is Daphne Smith and I'm an expert on living by design, with intention, and in authenticity.
For decades I lived in fear of being "found out" while working as hard as possible to take care of everyone else before taking care of myself.
How much longer are you willing to keep treading water when you could be making waves?
When you are aware of outdated attitudes, able to define your own values, and embrace new coping mechanisms, you're able to be bold, be brave, and make waves instead of  merely existing by treading water.
By living in alignment with your design you enjoy increased energy, peace of mind, and expanded opportunities.
WHAT MAKES THIS PROGRAM WORK?
Holistic Approach: Engage your body, mind, and soul for powerful results in all areas of your life
Custom Options: Choose from self paced to integrated 1:1 coaching 
Community Connection: Encouragement from someone else who's been where you are and willing to support you through your progress
Result Oriented: Conclude with you knowin how to stand with confidence in yourself, how to speak in your own authentic voice and secure  in who your own  unique design

By Completing these 8 proven steps…
You'll discover everything you need to get unstuck so that you can make permenant progress.
You'll learn tips, tools, and tricks to implement into your everyday life so that you can experience serenity.
You'll be able to release guilt so that you will have less emotional stress and increased energy.
Your increased clarity will help you stop searching for quick fixes.
If you want peace in the stress, strength in the day to day battle, or even if you just want renewed passion for life, you need to become a wave maker.
Start looking forward to waking up every morning.  

Make others wonder what's different about you.
"I highly recommend Daphne to anyone who is feeling stuck or confused about the future, either for their personal life or career. She walked me through the process of discovering my talents and career desires, and she helped me move forward with realistic action steps."
"I didn't know if (working with Daphne) would really help me, but this did more for me than I even knew I needed. My time management at both work and home improved greatly. It became a domino effect…my tasks were completed….this freed up more time to do the things that I wanted to. I also learned to not feel guilty for 'me' time."
"Struggling with what direction to take, either in a specific situation or in life as a whole…. she's the perfect person to help you get 'unstuck.' Daphne didn't just give me answers, she asked thoughtful questions to help me come to the insight I needed for myself and my business."
Private Coaching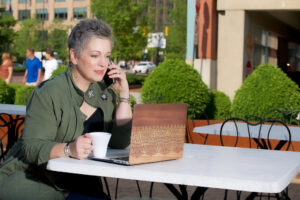 Content delivered weekly 

Custom exercises

Personal guidance

4-1:1 One Hour coaching calls
"Somewhere along the way, you lost your true self.
Jump in now and get back to the real you."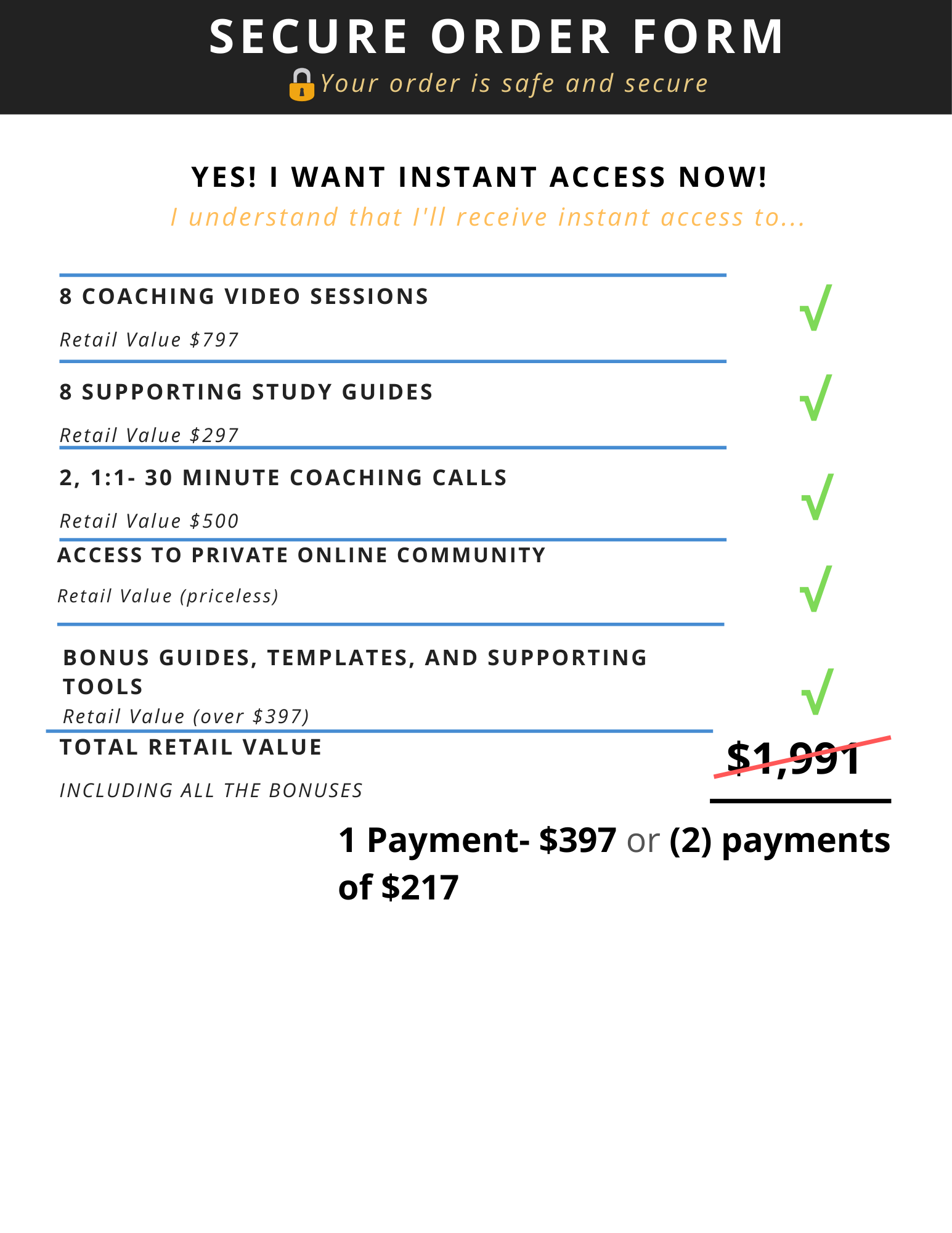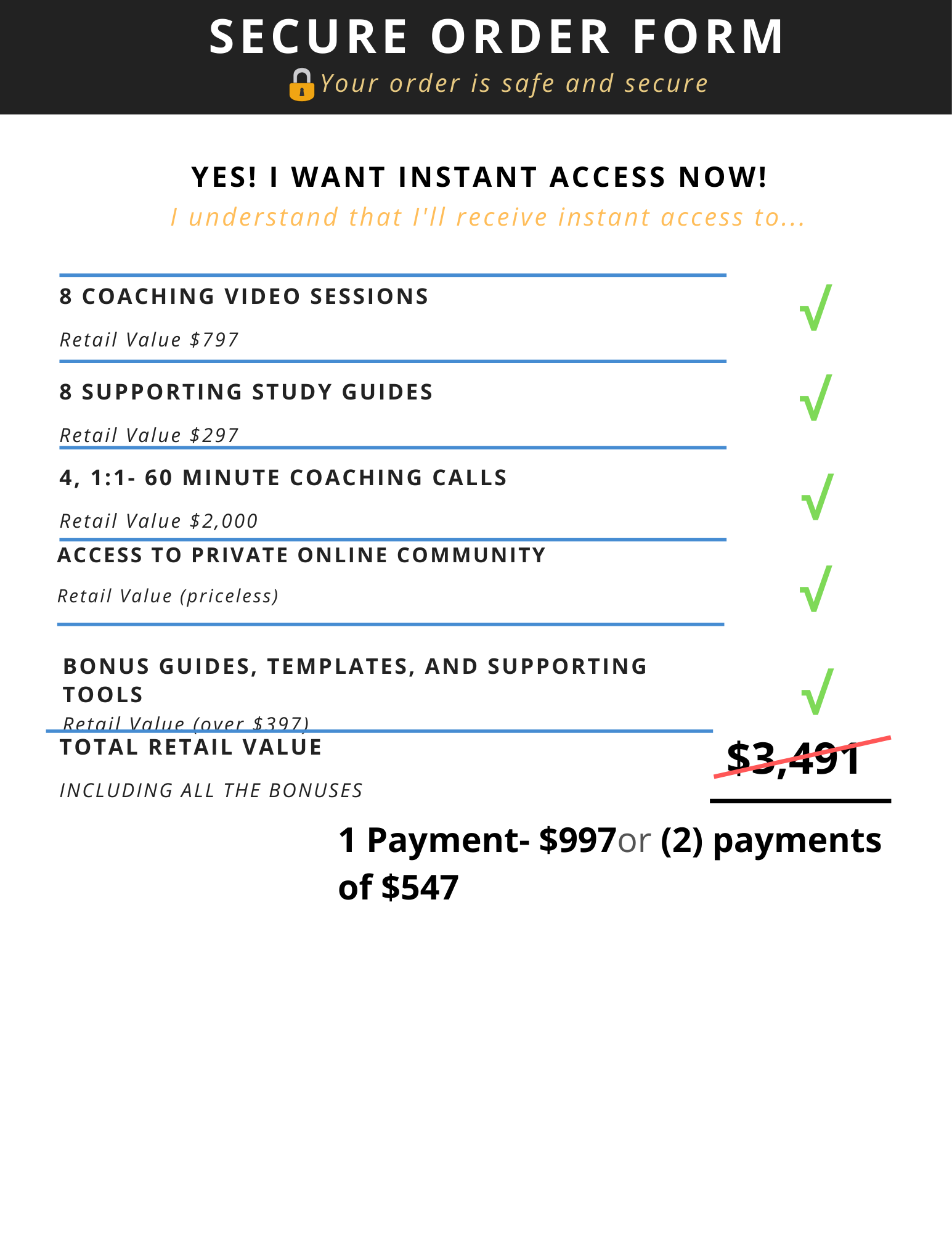 You have nothing to lose!
Take A Full 30 Days To Put Us To The Test With Our Iron-Clad, Money-Back Guarantee*
*100% satisfaction guarantee- with full participation if you don't get unstuck, we'll refund 100% of your investment.
DAPHNE V. SMITH
As a coach and truth teller, Daphne has helped hundreds of high-achieving women breakthrough their mask of perfection in order to live authentically; so they can stop treading through life as wave fakers and begin living as secure confident wave makers.
Experiencing the 8-week W.A.V.E. Maker Method will allow you to discover and release your authentic self in order to stop existing in default and start thriving by design.